Exhibitions for Everyone!
At the Patricia & Phillip Frost Art Museum FIU, art is at the heart of what we do. Our global exhibition offerings provide engaging experiences and inspire community-based educational programming, including drawing salons, art-filled playdates for families, and more. Each year, we present (on average) 15 acclaimed special exhibitions in all media and on a variety of topics to more than 35,000 visitors from the FIU community and beyond.
Thanks to the generosity of FIU and our patrons, the Frost offers free admission. We rely on private support for our ambitious, innovative, and creative projects. In our role as the university's primary campus-based resource for the exhibition of the visual arts, the Frost serves as a learning laboratory for FIU art students to augment their studies using the highest-caliber original material. Faculty, staff, alumni and the FIU community play a critical role in our success and help us achieve our mission: to provide transformative experiences through art; to collect, exhibit, and interpret art across cultures; and to advance FIU's stature as a top tier research university.
As a jewel in the crown of FIU's achievements, the Frost has become one of Miami's most critically-acclaimed museums as well as a rising star in the competitive world of university museums. This fund seeks to provide general support as needed for exhibitions at the Frost Art Museum.
Many Visions, Many Versions: Art from Indigenous Communities in India
June 09, 2018 - September 09, 2018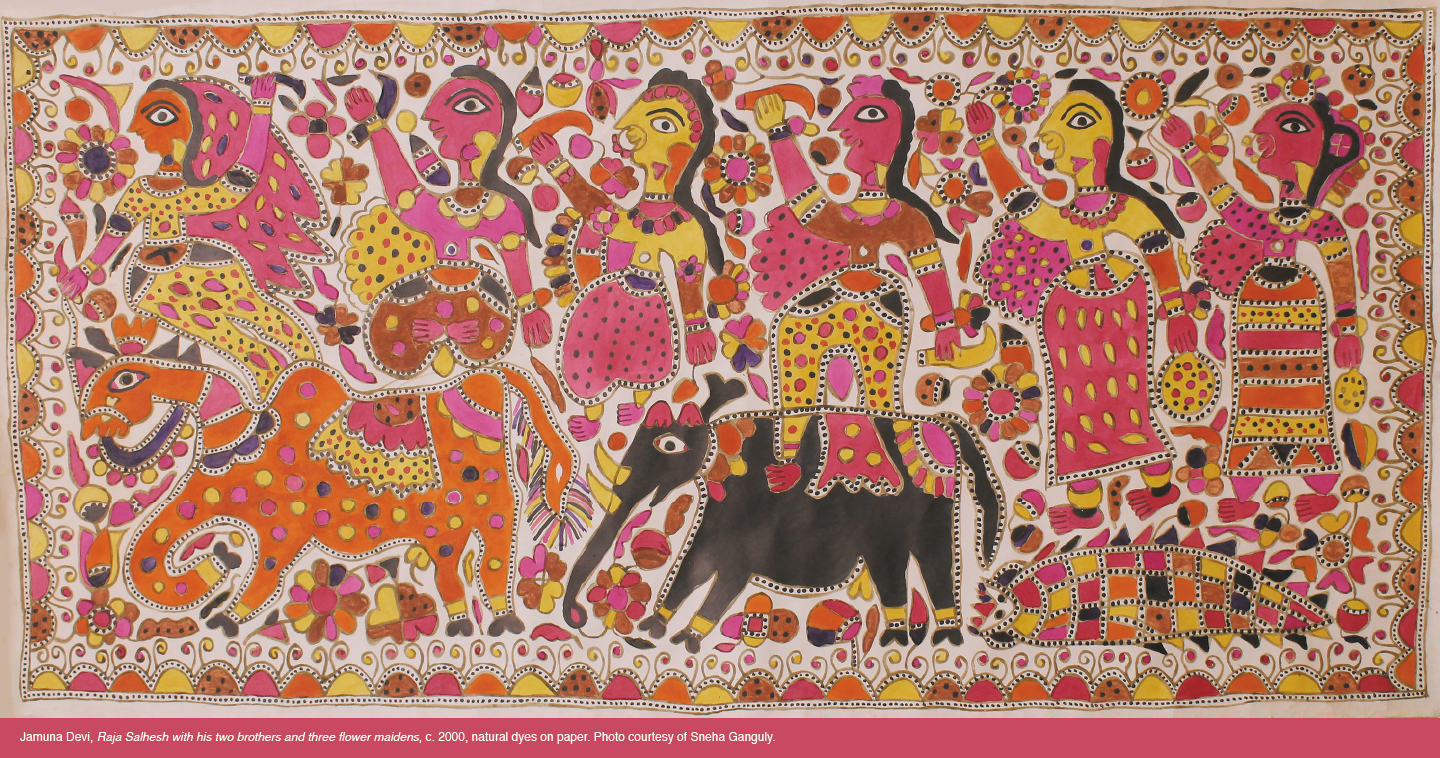 The first comprehensive exhibition in the United States of contemporary artists from four major indigenous artistic traditions in India. Featuring 47 exceptional paintings by 24 celebrated artists reflecting an aesthetic that remains deeply rooted in traditional culture, yet vitally responsive to the world at large.
We invite you to show your Panther Pride by supporting our exhibitions. Supporters are recognized in a variety of ways* (which may include the exhibition's title wall), and receive numerous other benefits* including complimentary catalogues, VIP tickets, and invitations to special events.
*Commensurate with level of gift
How to Give
Recurring Biweekly Payroll Deductions – Your Gift Amount will be deducted continuously. (i.e., $1.92 = $1.92 per pay period until you request a change)
One Payment Payroll Deduction – Your Gift Amount will be deducted from one pay check only. (i.e., $100 = $ 100 from one pay period)
Give Through Payroll