Our Ignite Campaign began with a conversation in 2005 between Howard R. Lipman, then Vice President, and retiring professor Stephen M. Fain. They both felt it was time to encourage FIU faculty and staff to give back to our university. Stephen agreed to serve as founding chair of this effort, with the understanding that the program would not simply celebrate "big givers," but focus on recognizing those making sincere gifts, no matter the size. Howard proposed donor directed giving, allowing potential donors to create and support the specific projects that matter most to them. The university would provide the service to gather and protect the funds raised. In 2006, Howard left FIU before the initial fundraising model was realized. 
Upon Howard's return to FIU in 2010, the duo reunited and rekindled the flame that would soon become the Ignite Campaign. A small steering committee formed, which included Deborah O'Neil, former editor of FIU Magazine; Terry Witherell, Vice President for External Relations; and Lillian Kopenhaver, Dean Emeritus and Professor. Deborah suggested "Ignite" as the name or theme of the campaign, while Terry and Lillian proposed a distinctive pin to recognize donors.
Our team spent 2011 planning for the launch of the Ignite Campaign. Determined to make the campaign accessible for donors of all giving levels, the standard donation was compared to the cost of a cup of coffee. Beyond a single "cup of coffee," we asked donors to consider pledging a "cup of coffee" each month, or every week. A weekly or monthly "cup of coffee" pledge could equal a $25 or $100 gift each year. Using the payroll deduction option, the donation would be effortless, and feel good, too. Grounded in this strategy, we developed the coffee cup pledge card and our slogan, "Don't give 'til it hurts - give 'til it feels good.
Our primary goal became 100% faculty and staff participation, encouraging and celebrating gifts of any and every size.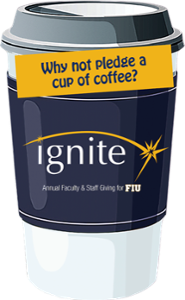 The FIU community was also invited to join the Leadership Circle as a way to make a 5-year commitment to the university.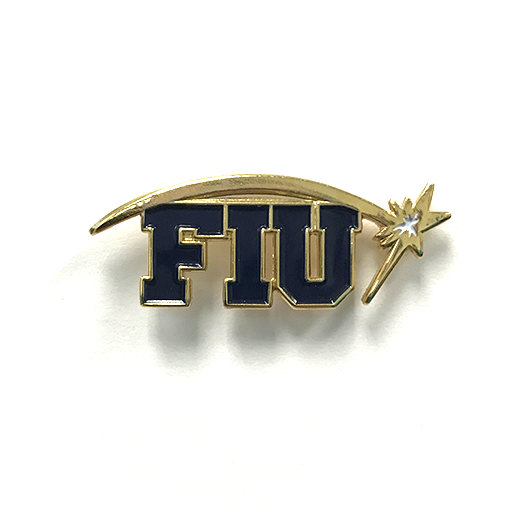 Officially launched in 2012, the Ignite Campaign's first year ended with 99 projects established by faculty and staff, a 31% participation rate and $2.3+ million raised. Along with the slogan and the coffee cup pledge card, we introduced the campaign's logo and our very first Ignite pin; both designed by Oscar Negret.
In 2013, our faculty and staff raised $1.3+ million through Ignite, with only 27% of the community participating. The evolving Ignite pin was established.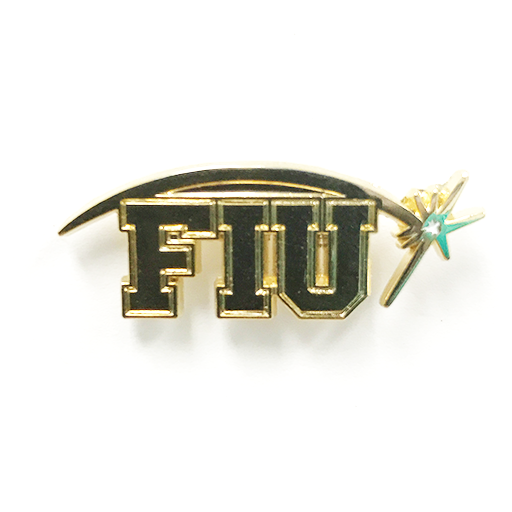 The establishment of the Torchbearers Society was a 2014 campaign highlight, recognizing donors who have made planned gifts to FIU. In its first year, the Society inducted six Torchbearers. This group endowed the Amernet String Quartet; established scholarships; and named facilities and programs. Our fourth campaign year closed with 34% participation, 106 projects and more than $2.8 million raised.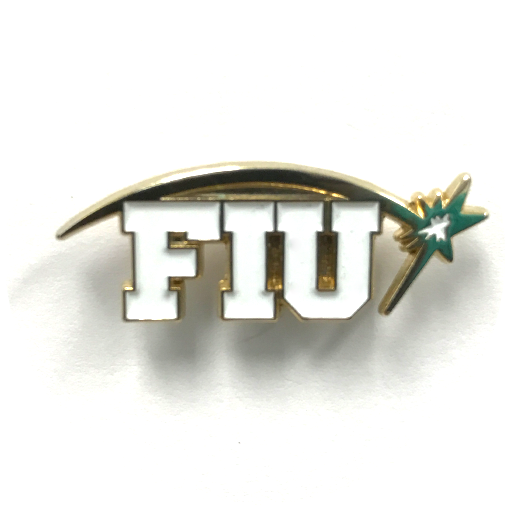 By 2015, the Ignite Campaign was becoming a fundamental part of our FIU culture. Now in its fourth iteration, we introduced the new Ignite pin. Many university members treated their Ignite pins as a cherished collection. Additionally, the campaign introduced two new awards: the Escalator Award, presented to eight units that achieved a participation level of 50% or higher and the Apex Award, presented in recognition and celebration of ten units that reached our 100% participation goal. These awards support the philosophy of recognizing participation as our primary campaign goal. At the close of the 2015 campaign year, the faculty and staff had created 121 projects with 41% of the faculty and staff participating. We raised $1.72 million.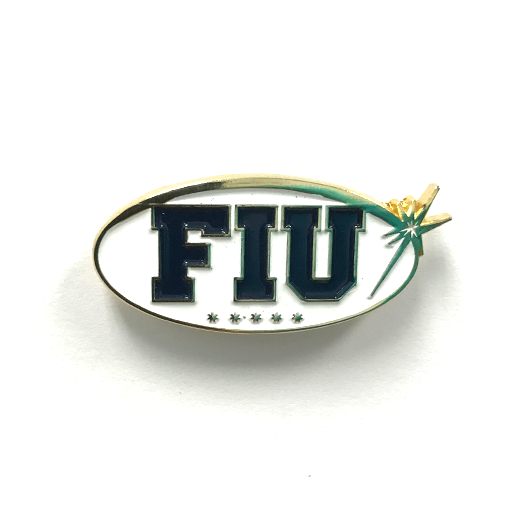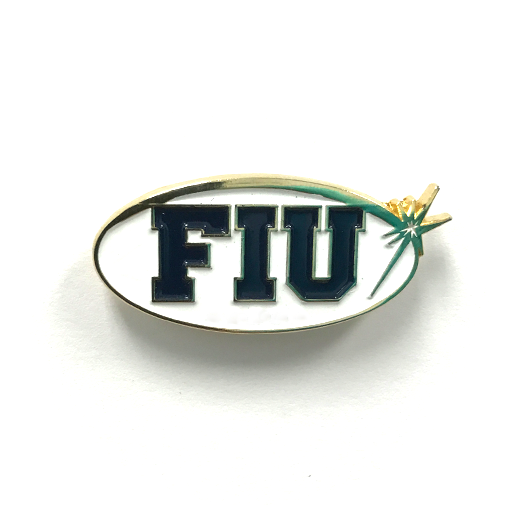 In 2016, we introduced a radically new Ignite pin design. This pin was the first to come in two designs, two identical logos, with the exception of a special five star embellishment indicating five years of commitment. These pins were given to donors who had supported the campaign for all five years. We also gained further support from our on campus vendors, who agreed to show their support for Ignite with signs displayed on windows and cash registers. This year's campaign introduced the Spark Award, which was presented to five Igniters for their outstanding dedication and accomplishments in advancing Ignite. In 2016, 13 units earned Escalator Awards and 13 units reached 100% participation, earning Apex Awards. Giving opportunities increased to 160+ projects and participation increased to 50%! At the launch of the 2016 campaign, we were challenged to reach the "impossible dream," and launch Ignite over the $10,000 threshold. This was the first time that a dollar goal was set for Ignite. By June 30, Ignite had raised $1.9 million, and our five-year Ignite total exceeded the $10 million goal – we raised $11,077,720.80! We achieved the impossible dream and we did it our way.
As we begin 2017's Ignite Campaign, we are empowered by the successes you have helped us achieve during the past five years, and challenged by what lies ahead. The campaign begins with the introduction of a new pin design by Oscar Negret. We plan to keep this basic design and build on it each year, then introduce a special pin to celebrate the Tenth Anniversary of the Ignite Campaign in 2022.
Although we will strive to surpass the $20 million threshold no later than 2022, we will not lose sight of our original goal for the Ignite Campaign: to achieve 100% faculty and staff participation. This year, with your help, we know will surpass last year's results. Your support is significant and appreciated.