FIU Student Veterans Programs
Florida International University (FIU) is committed to enhancing the experience and opportunities for our population of nearly 1,500 student veterans and honoring alumni veterans for their service. From developing the heralded Veterans Bachelors of Science in Nursing degree program and the VetWork college-to-career pathway program for student veterans and employers, to advancing prosthetics research and establishing the new Felsberg Veterans Plaza, our community can salute FIU for its unwavering commitment to veterans.  FIU was also the first in the state to offer in-state tuition to veterans regardless of their state of origin. The highest branches of the U.S. military, including the Veterans Administration and the Department of Defense, recognize the contributions FIU has made to veterans on our campuses and across the nation.
Miami-Dade County is home to more than 52,000 veterans of the U.S. Armed Forces, including over 19,000 veterans of the two Gulf Wars. As South Florida's only public research university and a place where the community is welcomed and encouraged to embrace the tenets of a free and open society, FIU is proud to honor our heroes, including those who have given their lives to preserve and protect this nation's founding principles.
As we continue serving our growing student veteran population and those veterans who live in our community, FIU is enlisting the help of its friends and supporters to sustain our veterans' initiatives, provide financial support to student veterans, and develop new programs in response to veterans' needs on campus and in the community.
Your 2017-18 IGNITE support of these new student veterans' initiatives will help FIU serve those veterans who have bravely served our country:
Felsberg Veterans Plaza
On October 13, 2004, the life of Michael Felsberg (Class of 2003), an accomplished FIU student-athlete and second lieutenant in the United States Marine Corps, tragically ended during a rocket-propelled attack in the second Gulf War in Ramadi, Iraq. A weapons platoon commander, Michael volunteered for duty in Iraq after hearing that a replacement was needed for an officer killed in combat. For his heroism, Michael received the admiration and respect of his fellow soldiers and our nation. His honors include the Purple Heart and Bronze Star.
The Felsberg Veterans Plaza will honor Michael and all of the service men and women of our community who have made the ultimate sacrifice to safeguard our freedoms. The Felsberg Veterans Plaza will be located on the university's main campus across from the FIU football stadium and adjacent to the Parkview Residence Hall. A sculpture of a heroic fallen soldier will be the centerpiece of a beautiful and sheltering plaza, flanked by illuminated flagpoles proudly flying the flags of our country, state, and university. The monument plaza will serve as the gathering place for our community's Veterans and Memorial Day services.
Student Veterans Completion Scholarship Program
The majority of student veterans complete their college degrees with support from the Post-9/11 G.I. Bill and their V.A. benefits. The average age of veterans is 31 years old. Student veterans are often heads of household and juggle both work and school. For some student veterans, the benefits window runs its course when the student is within only a semester or two of graduation. These students stop out to save money and re-enroll ― or drop out altogether. FIU has found that scholarships ranging from $500 to $1,500 can make the difference between enrolling full-time, completing a degree on time, or dropping out. Contributions to the new Student Veterans Completion Scholarship Program will help struggling student veterans bridge that funding gap and persist to graduation.
Veterans Day Celebration Breakfast
The inaugural Veterans Day Celebration Breakfast took place in 2016 on FIU's main campus, with more than a hundred veterans, family, and supporters in attendance to recognize, honor, and salute the 52,000 plus veterans residing in South Florida and the 1,500 student veterans who attend FIU. Your support will help FIU host this event annually and bring in inspirational speakers like our 2016 keynote speaker Lt. Colonel Justin Constantine, United States Marine Corps (ret.), a Purple Heart recipient who survived a gunshot wound to his head while deployed in Iraq.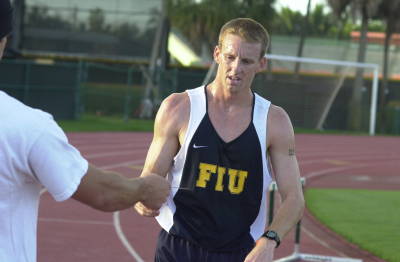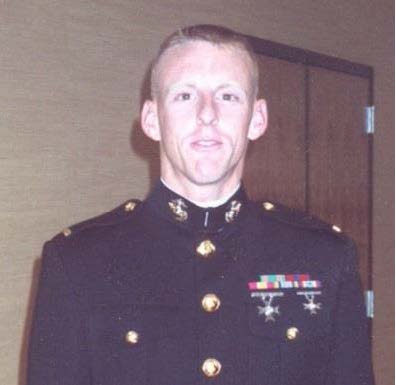 How to Give
Recurring Biweekly Payroll Deductions – Your Gift Amount will be deducted continuously. (i.e., $1.92 = $1.92 per pay period until you request a change)
One Payment Payroll Deduction – Your Gift Amount will be deducted from one pay check only. (i.e., $100 = $ 100 from one pay period)
Give Through Payroll