Center for Leadership Engagement Enhancement Fund
The commitment to engage our community in meaningful ways is an integral part of the mission of the Center for Leadership at FIU. To better spread the latest trends and best practices for leading more effectively, The Center provides opportunities for industry leaders, successful in their field, to share lessons learned that would prove meaningful for others. Since the Lectures' launch in 2011, more than 70 speakers – academics, industry leaders, and practitioners – have shared their expertise through The Leadership Lectures, The Leadership Research Colloquium, The Emerging Leader Lecture, and the Miami Leadership Dialogue series. These engagement events are presented at no cost to FIU faculty, staff, and students and to the community at large. Recordings of many of these events are also available to a broader audience online following the event.
Having reached an audience of over 11,000 through these events, The Center is especially proud that over 40% of attendees are FIU students and almost 30% are FIU faculty and staff. Through these events, we hope to allow our community to have access to the expertise, advice, and best practices of some the world's foremost leadership minds for personal and professional development that may not have been available otherwise. 
By investing in the Center for Leadership's Engagement Enhancement Fund, your gift makes a direct impact on FIU students, faculty, staff, and our community by supporting future events that help build Better Leaders for a Better World.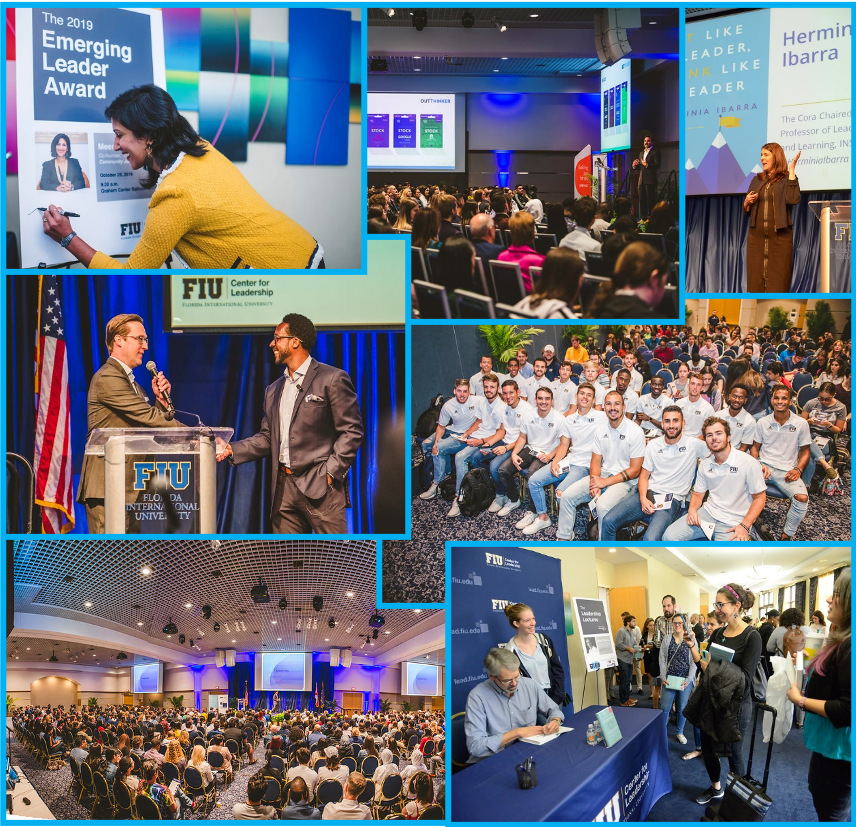 How to Give
Recurring Biweekly Payroll Deductions – Your Gift Amount will be deducted continuously. (i.e., $1.92 = $1.92 per pay period until you request a change)
One Payment Payroll Deduction – Your Gift Amount will be deducted from one pay check only. (i.e., $100 = $ 100 from one pay period)
Give Through Payroll