The Graphic Voices Comic Book Project takes the bold and timely action to address topics of Diversity, Equity, and Inclusion, by giving voice to people or stories that have been lost or denied. This project will prioritize those stories of BIPOC and LGBTQ individuals of FIU, and in the surrounding communities.
This fund allows students to participate in the formation of the narrative and the artistic creativity required to produce and print this valuable artifact. As the crux of the Graphic Voices course in the Honors College, this product takes the small, easily disseminated, form of the Chinese Lianhuanhua, continuing the historic tradition of sharing powerful visual - communication that concretizes stories, bringing them to a broader audience. This empowers both the student artist/authors and their community and individual collaborators by leaving an official record in the form of a published book.
Funds will be used to support projects and initiatives of the Graphic Voices course at FIU including the annual printing of a Graphic Voices comic book.
(Expected Expenses may include meals and entertainment, catering and event planning, office supplies, other materials and supplies, and printing/publications.)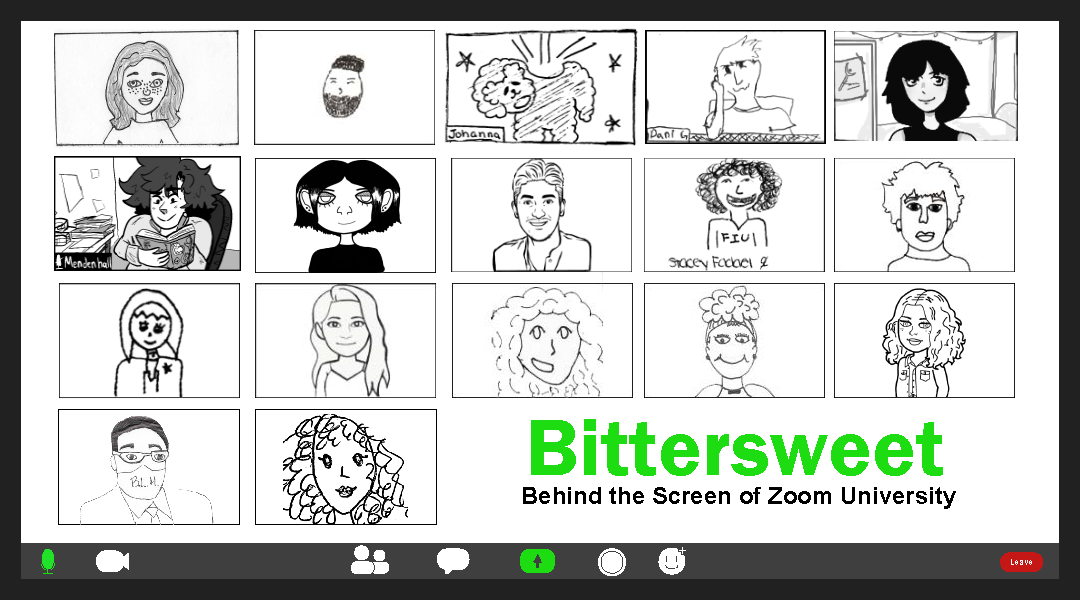 Vol. 1, 2021, Bittersweet: Behind the Screen of Zoom University is a collection of two-page stories surrounding the transient year of lockdown and the chaos, uncertainty, isolation, changes, transformations, and losses, that resulted during the 2020-2021 Covid-19 pandemic including stories of separation, mental illness, family, BLM, and gender identity.
"This was an amazing project that was able to be accomplished in a short amount of time. I think the hands-on approach is important for student learning, and gets lost after a certain age. I'm very impressed to see it in a college level class. I wish they had this class when I went to school" Ann Testa-Secca, FIU Honors Student Mom and Education Employee
How to Give
Recurring Biweekly Payroll Deductions – Your Gift Amount will be deducted continuously. (i.e., $1.92 = $1.92 per pay period until you request a change)
One Payment Payroll Deduction – Your Gift Amount will be deducted from one pay check only. (i.e., $100 = $ 100 from one pay period)
Give Through Payroll