Theatre Alumni Scholarship Endowment Fund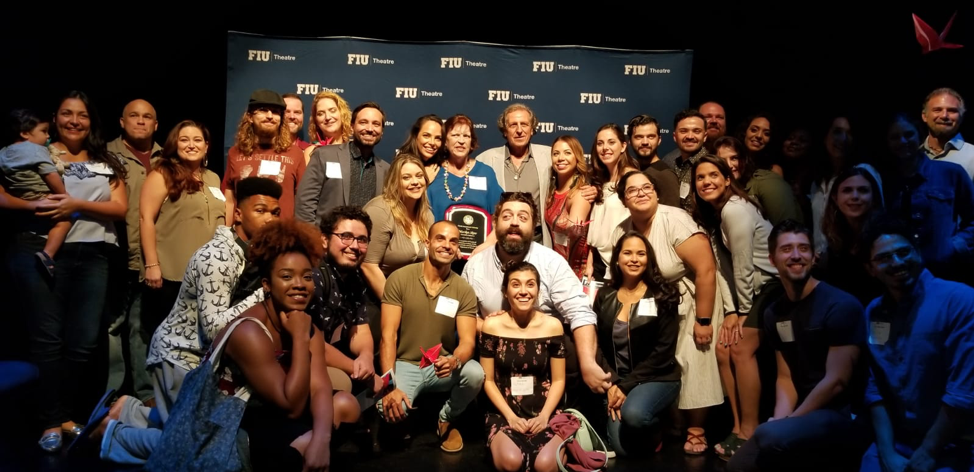 The FIU Theatre Alumni Scholarship Endowment Fund was created by the alumni of the theatre department as a legacy to support the future generations of FIU Theatre artists. The fund will award scholarships to talented students as they discover their artistic voice and become the dynamic theatre professionals of tomorrow. Alumni, faculty, and other friends of the department are encouraged to contribute to the fund.
"I am inspired every day by the amazing work that our alumni are doing. Our alums have taken the skills they have gained while they are students here at FIU and created amazing works of art that evoke imagination and inspire an audience. They remind me why art is important and the value that art has in our daily lives and social consciousness. This Endowment will allow our current students to achieve their goals and it will create the next generation of theatre artists."Tony Galaska, Associate Professor & Head of Design, FIU Theatre
"I am excited and inspired by the diverse and vibrant community of artists that have called FIU Theatre home. This Endowment stands as a testament to our commitment to nurture those that come after us. These scholarships will ensure that talented students seeking to find their artistic voice can find their home here at FIU Theatre for many years to come."Ivan R. Lopez, '03, Instructor & Director of Audience Development, FIU Theatre
A committee of FIU Theatre alumni will be created under the advisement of the FIU Theatre department and the FIU Theatre Alumni Advisory Board. The scholarship committee will be responsible for establishing specific application questions, reviewing applications, and recommending scholarship recipients. Final scholarship decisions will be made by FIU Theatre faculty, after considering the scholarship committee recommendations.