Anan Bakir Memorial Scholarship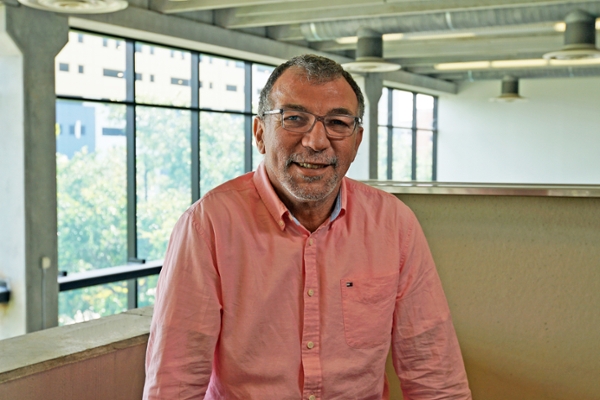 Anan Bakir was a valued member of the College of Communication, Architecture + The Arts (CARTA) Office of the Dean and an FIU Panther since 2004. He was a lifelong learner, fluent in four languages: Arabic, English, Spanish, and Italian. He earned a diploma of interior design at the School of Arts and Crafts in Granada, Spain. He had recently started to pursue an associate's degree in Public Administration at Miami Dade College with the intent to transfer to FIU to obtain a bachelor's degree in Interpreting and Translation.
One of Anan's biggest accomplishments was to have been granted U. S. citizenship. He embraced this country's values and what they stood for. He always made it a point to express how blessed he felt for all the opportunities this country and FIU had given him.
The Anan Bakir Memorial Scholarship was created to memorialize Anan's sense of community, commitment to others, and his contributions to FIU and the College of Communication, Architecture + The Arts and to give others similar opportunities like the ones Anan was able to obtain.
This Scholarship is for undergraduate students with a GPA of 3.0 or higher within CARTA.
How to Give
Recurring Biweekly Payroll Deductions – Your Gift Amount will be deducted continuously. (i.e., $1.92 = $1.92 per pay period until you request a change)
One Payment Payroll Deduction – Your Gift Amount will be deducted from one pay check only. (i.e., $100 = $ 100 from one pay period)
Give Through Payroll