Take A Seat For Education
Please join us in supporting the FIU College of Education through our "Take a Seat for Education" initiative. Immortalize your support for our school by inscribing your name, or the name of a loved one, on the back of a seat.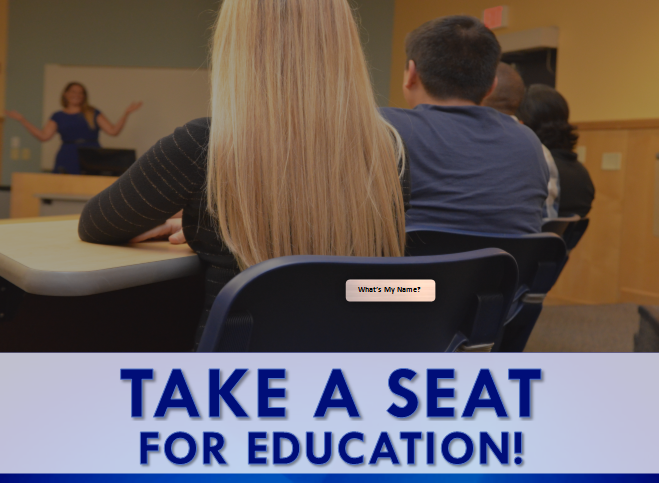 Consider naming a seat for:
Yourself or your family
In honor or memory of your student, parent, professor or friend
Your graduating class
An inspirational quote to motivate future students
This is a great way to say "Thank You." All funds raised directly support the School of Education. This charitable donation may be paid as a multi-year pledge or through payroll deduction.
VIP Section: $500 | General Section: $250
Please provide payment information below, and you will be contacted within 48 hours to choose your seat and let us know the message you would like on the plaque for up to three lines of text. For more information, please contact Kristin Bird, Sr. Development Officer, at (305) 348-2755 or kbird@fiu.edu.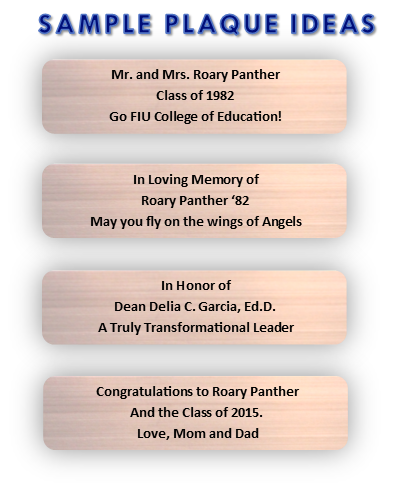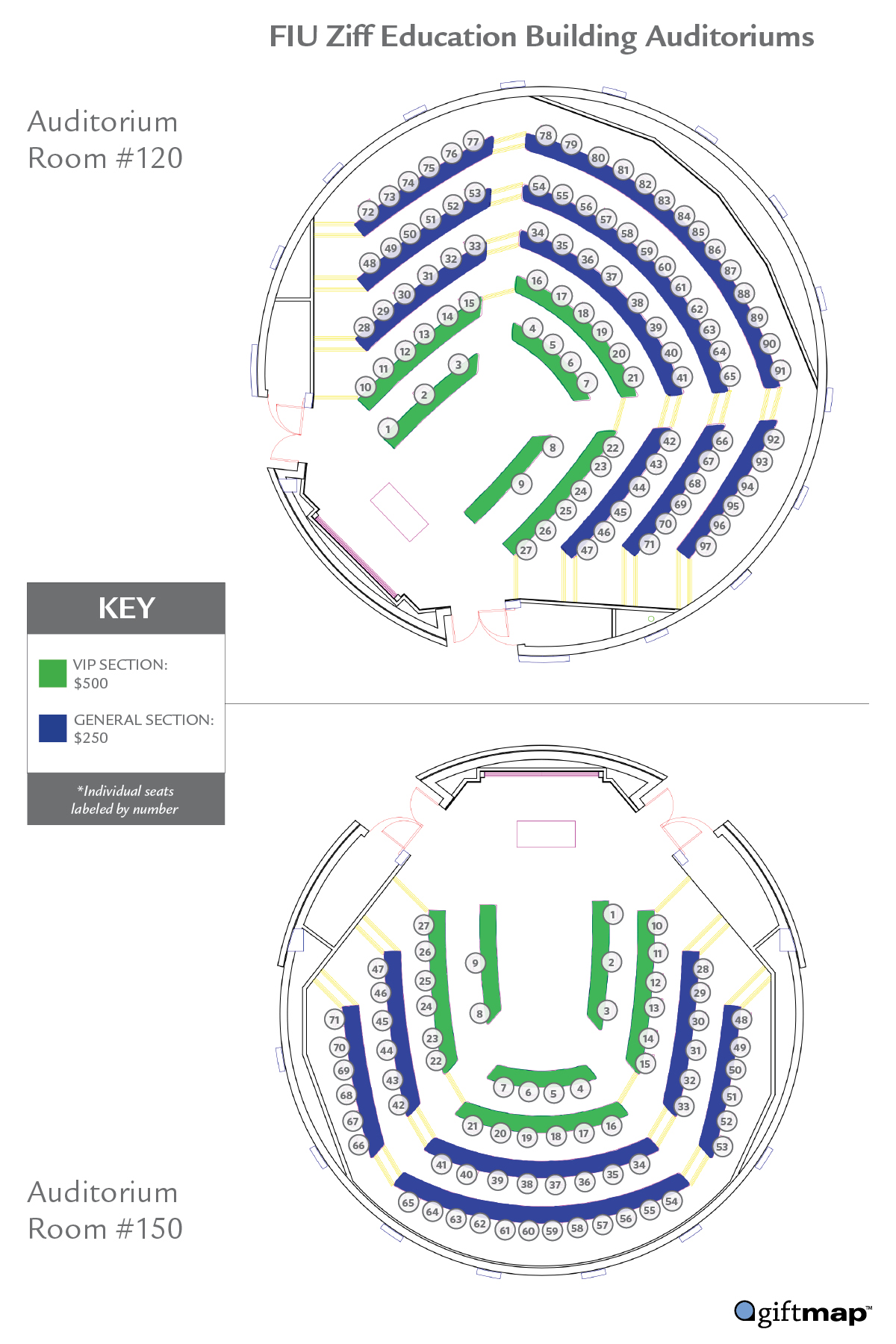 How to Give
Recurring Biweekly Payroll Deductions – Your Gift Amount will be deducted continuously. (i.e., $1.92 = $1.92 per pay period until you request a change)
One Payment Payroll Deduction – Your Gift Amount will be deducted from one pay check only. (i.e., $100 = $ 100 from one pay period)
Give Through Payroll